Here in Buffalo we're being graced with our first consistent snow of the season. I'd like to oh and ah at how pretty it is but all I can think about is how I will have to pack up all my boots to save them from the horror that is salt lines. That being said salt and snow does not mean all cute shoes must be packed away. I've rounded up some of my favorite winter boots I've been eyeing this season, because winter does not mean you sacrifice fashion, you just have to be a little more practical about it!
Signature Women's L.L.Bean Boot, Shearling-Lined – $299
For the ladies who refuse to let a foot of snow slow them down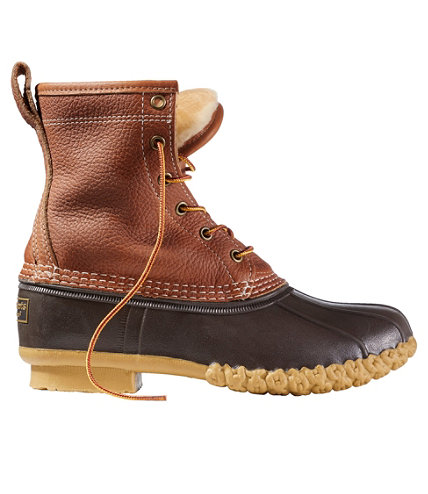 Women's Tumbled-Leather L.L.Bean Boots, 8″ Shearling-Lined – $199  
A classic style with the added touch of shearling. Sure to keep your toes warm and your outfits on point.
WOMEN'S WINTER FANCY™ II BOOT – $150
A little heel and buckle detail make these boots completely acceptable to wear out, because frost bite shouldn't be what's ending your night early.
Northface Bridgeton Boots- $190
To everyone else these are another pair of cute riding boots. To your feet they're little slices of waterproof and insulated heaven.
Khombu Loon Boots – $69
The perfect boot for boyfriend jeans and those slush puddles that turn out to be a little deeper than expected.
For more information on these boots just click the photos, and don't forget that with the shorter boots you may want to grab some wool socks that peek out at the top for a cozy, layered look!